TransLink is celebrating 125 years of transit in the Metro Vancouver region this year.  Tomorrow, Sunday June 28th, 2015 between 11am-3pm, there will be an opportunity for the public to ride on one of the first-generation Brill trolley buses which operated in Vancouver between 1948 and 1984.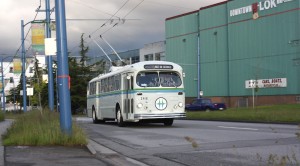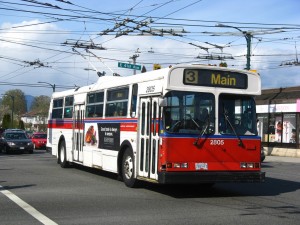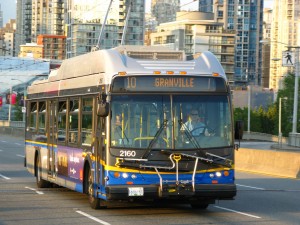 This particular bus entered service in 1954 and was retired in 1984 when the second-generation Flyer trolleys entered into service.  It has been restored and preserved by the Transit Museum Society (TRAMS).
The bus will be making a loop around Downtown Vancouver via:
Southbound Cambie (stopping at Hastings – Victory Square)
Westbound on Pender (no stops)
Southbound Burrard (stopping at SkyTrain station and Robson)
Eastbound Davie (stopping at Howe)
Northbound Seymour (stopping at Dunsmuir)
Eastbound Cordova (stopping at Waterfront Station)
And looping back to Victory Square
For further details and a map see the event page on the Buzzer Blog.  Rides are free!