If you have a MacBook with an infrared receiver, did you know your Mac could be open to other people controlling your computer?  By default, Mac OS will recognize the signal of any Apple Remote.  Although the effect is relatively harmless (they will probably be able to randomly play some tracks on iTunes), it can range from being annoying if you were studying in the library and your friend happened to prank you, to embarrassing if you happened to be doing a presentation.
Most people do not need to allow any Apple Remote to control their computer.  Why would you want other people's Apple Remotes to control your computer?  Here is a tutorial for securing your infrared port so that only your own Apple Remote can control your computer.
If you have an Apple Remote…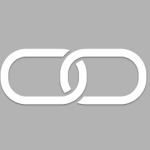 You can pair your remote with your computer by pressing and holding the Menu and Next (right) buttons for several seconds, while pointing the remote to the infrared receiver (on the MacBook Pro unibody models, the port is beside the power/sleep light on the front edge of the computer).  The pairing logo will show up in the middle of your screen when the pairing is complete.
If you don't have an Apple Remote…
You can disable the infrared port so that nobody with a random Remote can control your computer.
Open System Preferences → Security & Privacy.
If the preferences are locked, you will need to click on the lock at the bottom left and enter your password.
Click the Advanced… button at the bottom right.
Check "Disable remote control infrared receiver."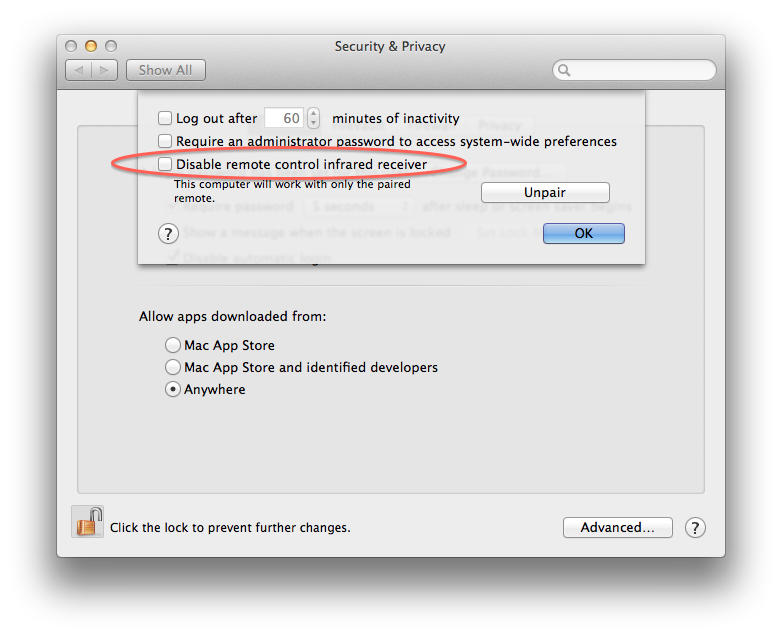 Hopefully this tutorial will help you avoid annoying or embarrassing situations when people try to prank you with their own Apple Remote.
Featured image by Julien Gong Min on Flickr.