About a month ago, TransLink launched its first four electric battery buses on a trial program on the #100 Marpole-22nd Street Station route. There are currently two bus models being trialed: New Flyer XE40, and the Novabus LFSe.
These are actually not the first electric battery buses to be run on Vancouver roads. In 2017, TransLink had one demonstration bus from Build Your Dreams (BYD). I never got a chance to ride it though.
Whereas the BYD had slow charging (overnight at the depot), the New Flyer and Novabus models here have fast charging at the termini. Two fast charging stations have been built at Marpole Loop and 22nd Street Station to support this trial.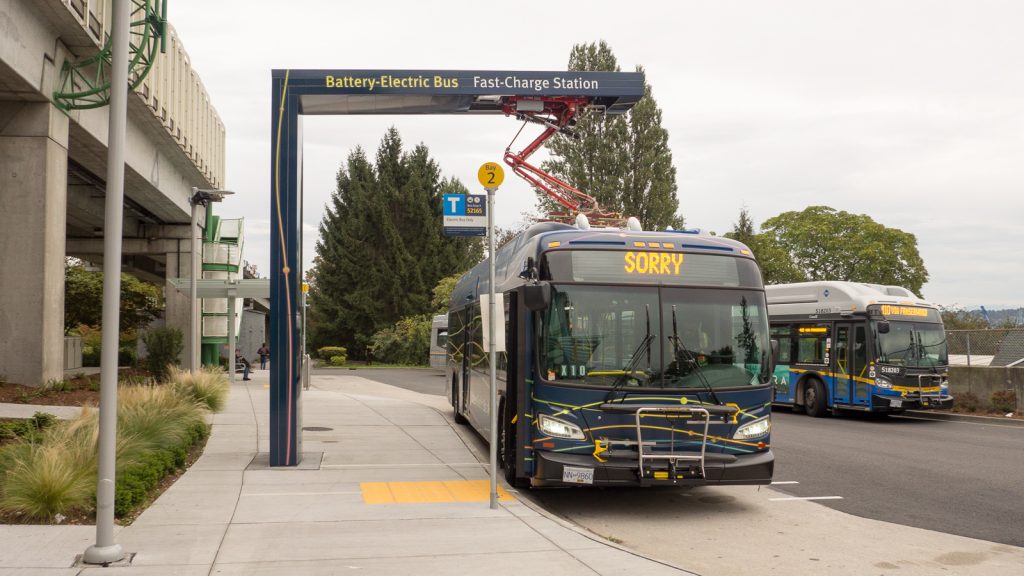 After my SkyTrain OMC Tour on Wednesday, I hopped over to 22nd Street Station to find and ride these buses.
New Flyer XE40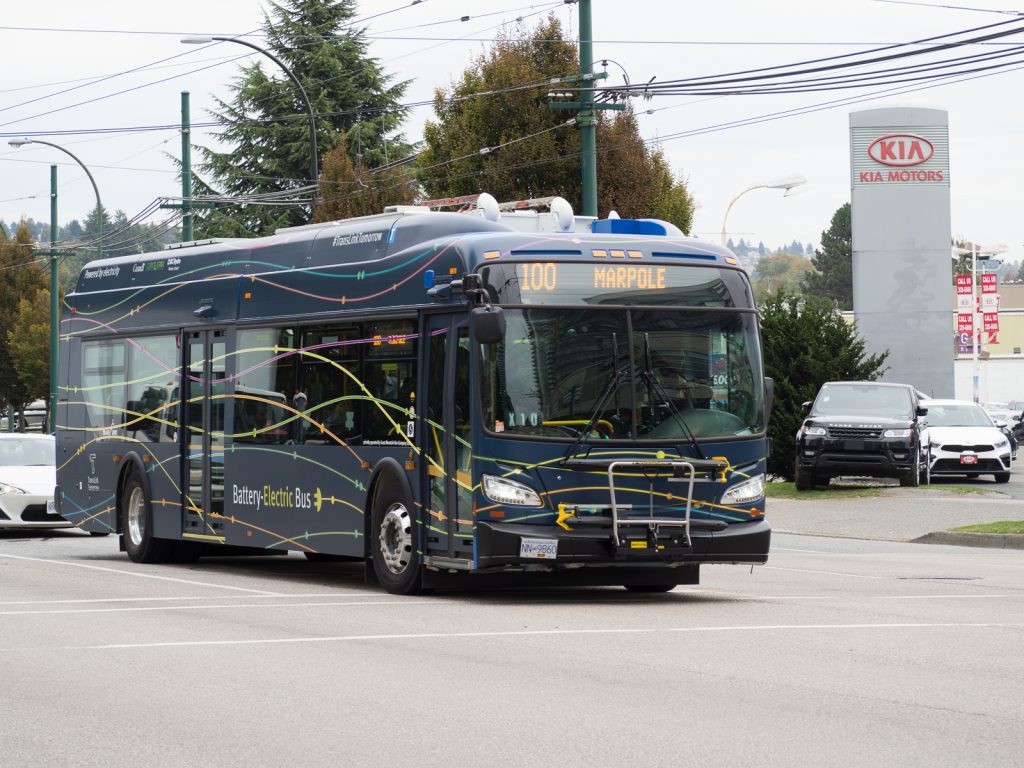 I found the ride on the New Flyer smooth and quiet. This model has a much larger battery capacity. One trip on the #100 takes reportedly about 8%.
There isn't anything much special about the interior; it's about the same as the other New Flyer buses we've had recently.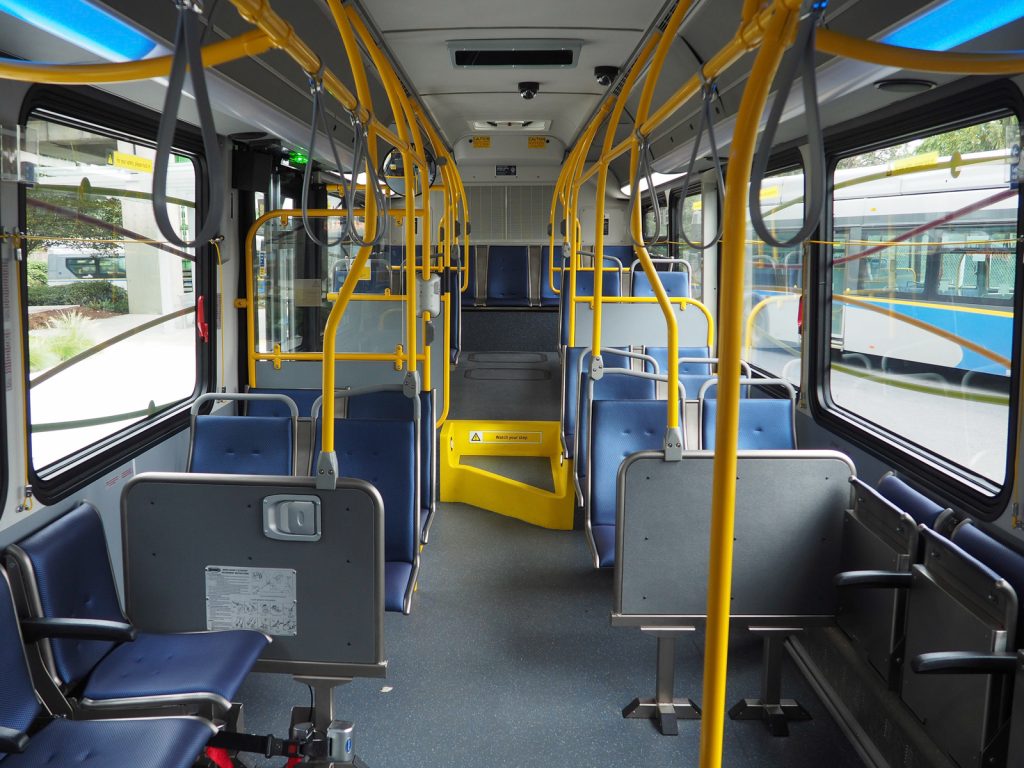 Novabus LFSe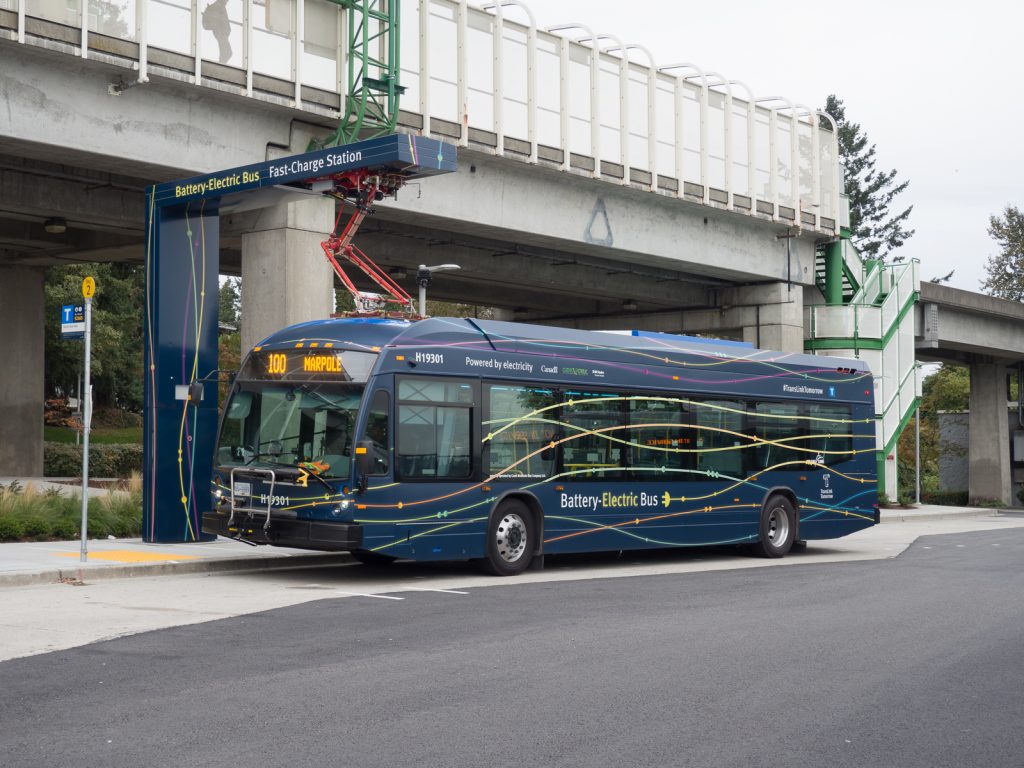 The ride on the Novabus was a lot rougher (suspension-wise, not the propulsion, and possibly the driver…). It actually sounds quite similar to how our current hybrids sound, minus the diesel engine. This model has a smaller battery in comparison to the New Flyer, but Novabus is working on models with larger capacity. One trip on the #100 uses about 40% of the battery.
There also isn't much special about the interior, which resembles the 2018 Novabuses we have.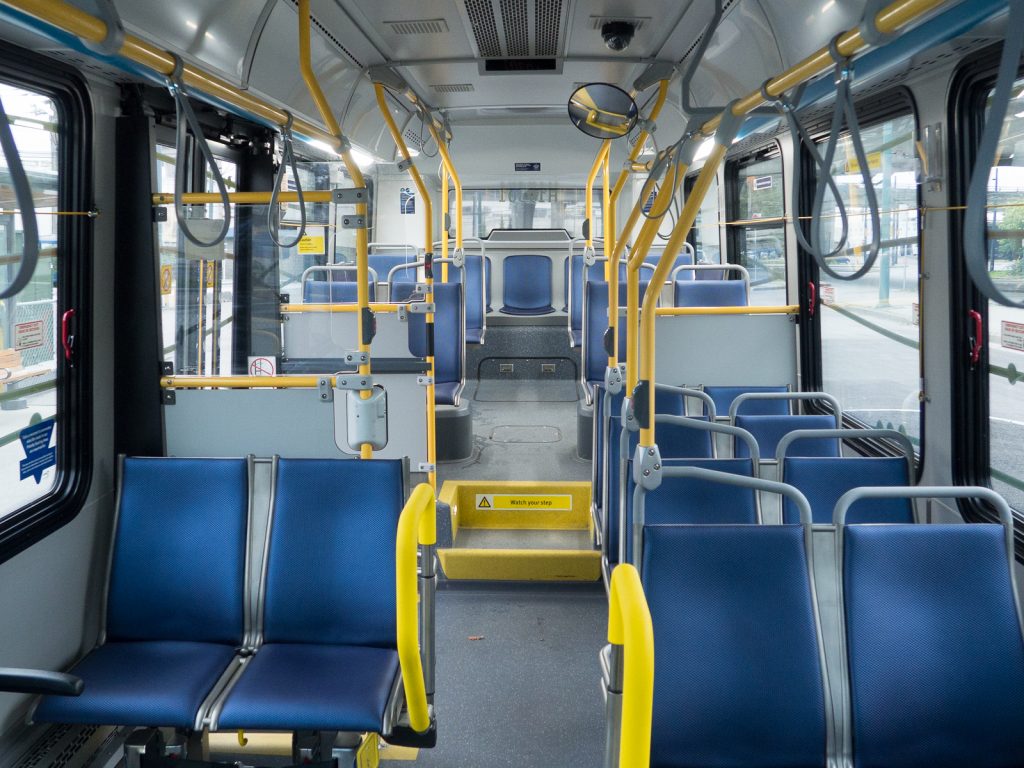 The trial period
These buses are currently being run on peak hour "trippers", but are expected to be assigned to full day blocks by November. As the two charging stations are only built at Marpole Loop and 22nd Street Station, the electric buses will be limited to the #100 route during the pilot project. The pilot project is planned to last around 2.5 years. It will be interesting to see how these perform in the snow, if we get any this year.