I recently got a Ubiquiti UniFi Dream Machine (UDM) to support gigabit-speed internet at my new apartment. The UniFi line is a significant step up from consumer home routers, providing better customizability and management options for networks.
The following settings are required to get IPv6 working locally using Telus PureFibre internet:
In the Network application, go to Settings -> Internet -> WAN. Expand the Advanced section, then expand the IPv6 Connection subsection. Set the following settings: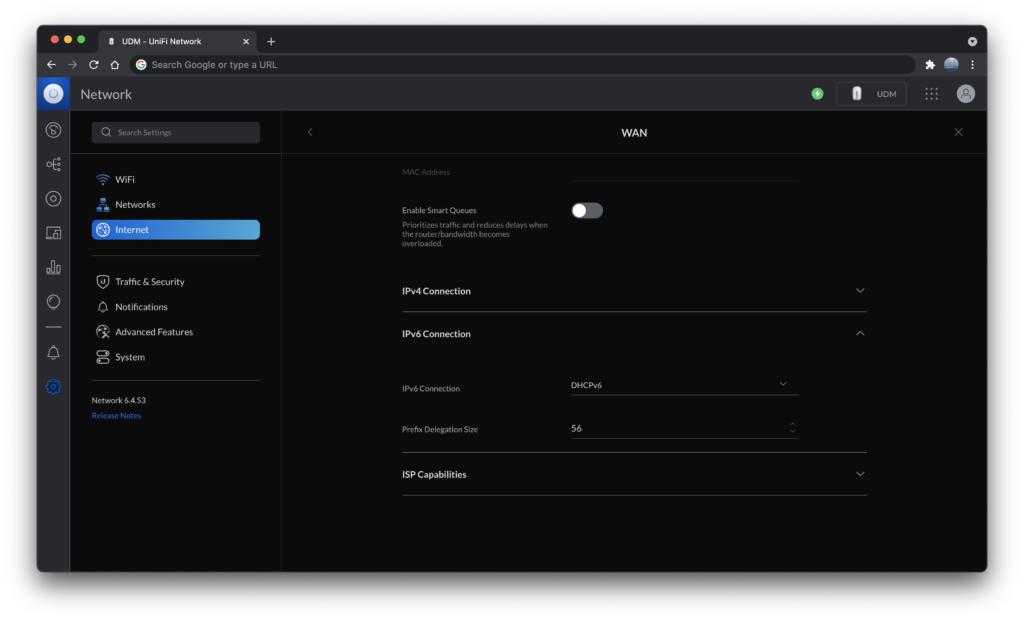 IPv6 Connection: DHCPv6
Prefix Delegation Size: 56
Apply the changes at the bottom.
Then go to the Networks section and open your LAN network. Expand the Advanced section and scroll down to the IPv6 options, and set the following values: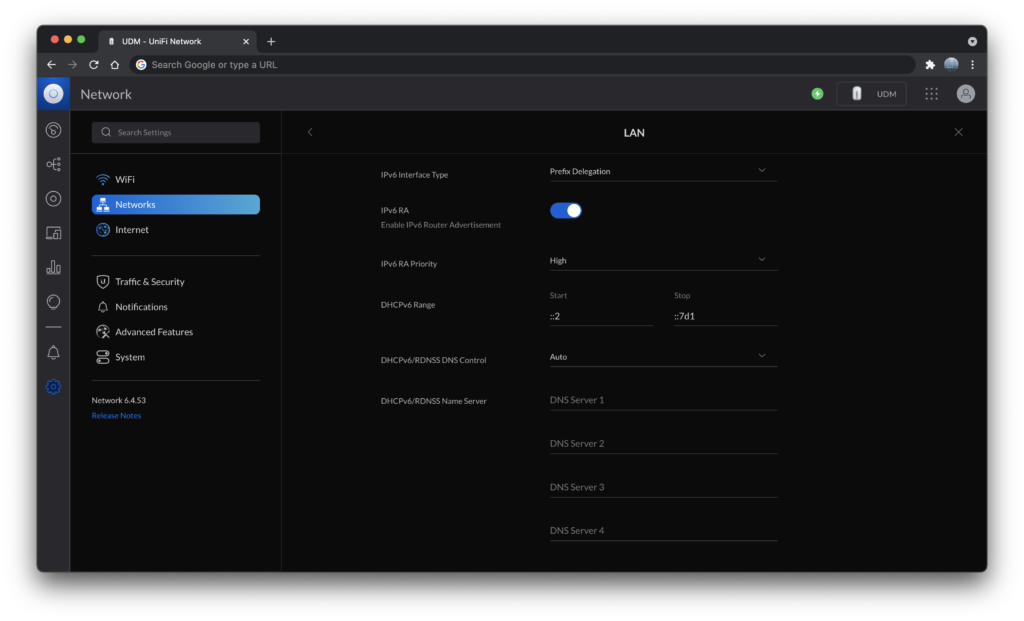 IPv6 Interface Type: Prefix Delegation
IPv6 RA: Enabled
The rest can be the default values.
Apply the changes.
The next time you reconnect to the network, you should see your computer be given an IPv6 address. You can use sites like ipv6-test.com to test your IPv6 connectivity.