This past Wednesday, TransLink started to put the newest batch of buses out onto the streets, in particular, Surrey streets. The transit enthusiast in me could not resist seeking out that new bus smell.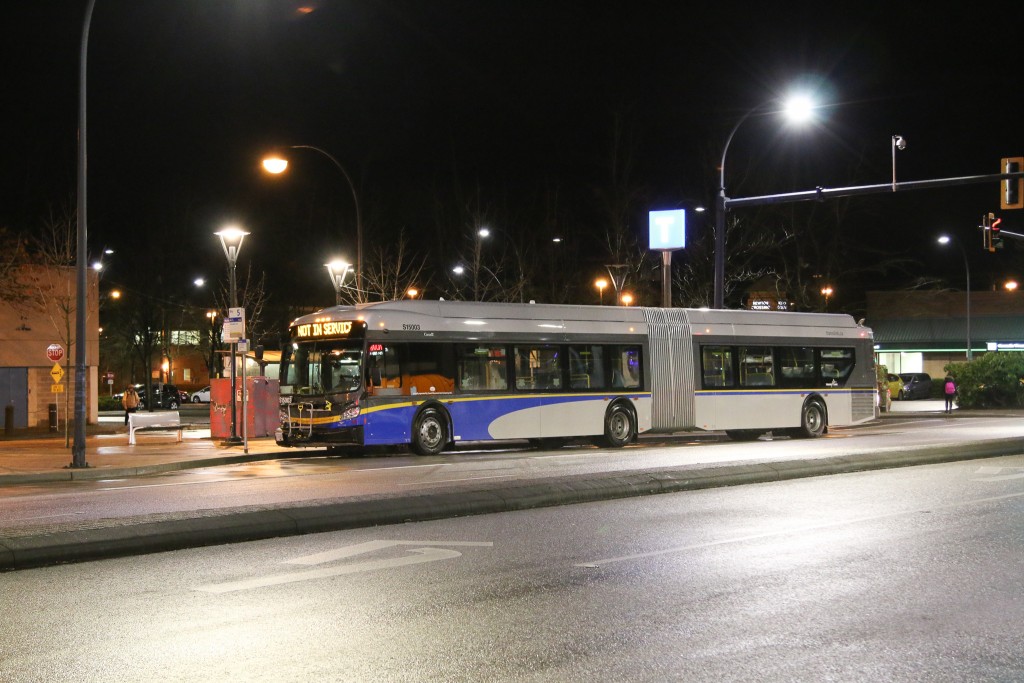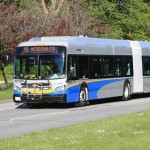 These buses are the same model as the previous set of articulated buses back in 2013. However, this new batch has the "charcoal top" livery instead of the light grey which I think looks much better and fitting with the rest of the fleet.  Like the last batch, these buses are fully air-conditioned.  (Recently, TransLink announced that all future bus orders will have air conditioning standard.)  These will be great to ride in the summer!
Surrey hasn't seen a new bus delivery in ages (better transit enthusiasts can quote the exact date); they've always been getting "hand-me-down" buses from other depots in the area.  I guess it is a show of good faith for further development of transit in the South of Fraser area and the #96 B-Line corridor.  Twelve of these new buses will serve the #96 B-Line while the remaining eleven in the order will be distributed to other articulated bus routes in the region.
Have you had a chance to ride the new buses?  Leave your impressions in the comments!