Another beautiful [beta] Web 2.0 application brought to you by Google. Multiple views, multiple calendars, sharing calendars, super-cool interface (even cooler than Gmail). Of course it doesn't match with the flying abilities of Google Earth, but it does set the standard for calendar applications on the browser.
Go to Google Calendar.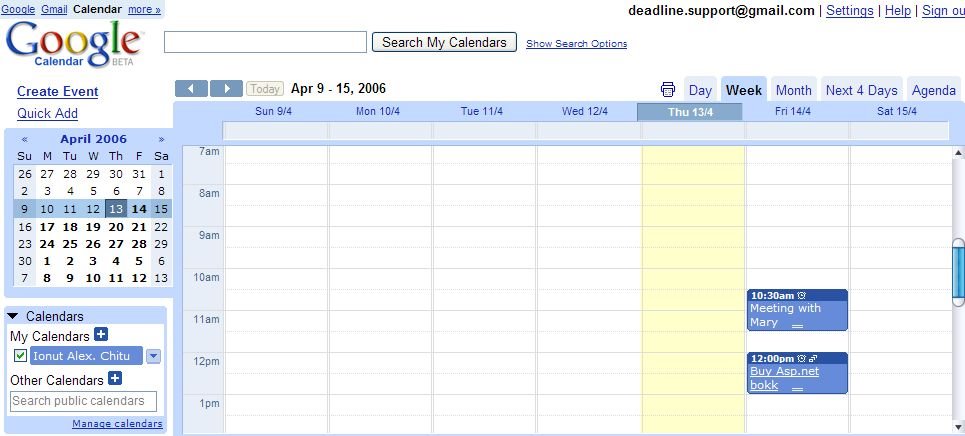 Oh I might as well mention, you can configure Google Earth to be a flight-simulator type program, and fly around anywhere in the world. You really get the feeling that you're really in the cockpit if you try flying low in 3D-ized areas (such as the North Shore Mountains and Howe Sound).