Update: As of February 2021, The Great Suspender is no longer available due to the releases being overtaken by a malacious owner.  Modern Chrome versions are said to have better memory management anyway, so you may find a separate extension unnecessary.
If you're like me and have upwards to 30-50 browser tabs open at the same time, you may notice that your computer becomes sluggish.  In my case this was because all the tabs still consume memory even though I might not need them for some period of time.  I still like to keep some tabs that I might need to quickly refer back to later.
I recently found a Chrome extension called The Great Suspender that automatically replaces the tab with a placeholder page after a certain period of time, optionally with a screenshot of what the page looked like.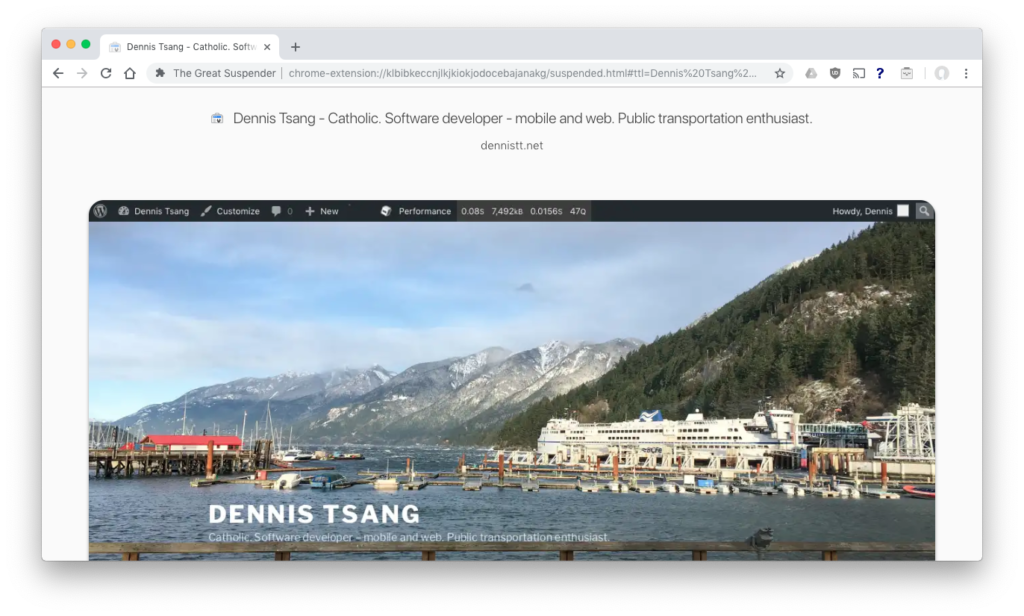 With the click of the mouse anywhere in the placeholder, the actual page reloads.
The extension also allows you to manually suspend tabs if you know you won't be needing the tab for a while, and whitelist certain pages or sites to never suspend automatically.
I've found I can save a few GB of memory, which could be nearly 20% of my total system memory.  Every bit counts!